FLC WANTS TO INVEST IN 99-STOREY TOWER AND NEARLY 1,200 HA COMPLEX IN BINH CHANH
On February 8, with the approval of the Ho Chi Minh City People's Committee, the Standing Committee of Binh Chanh District Committee had a working session to hear FLC report details on the investment plan of enterprises in the district.
Attending the meeting on the side of Binh Chanh was Mr. Tran Van Nam, Member, Secretary of the District Committee; Ms. Nguyen Thi Kim Dung, Deputy Permanent Secretary of the District Committee, Chairman of the District People's Council; Mr. Pham Van Thuc, Acting Chairman of the District People's Committee. On the FLC side, there is Mr. Trinh Van Quyet, Chairman of the Board of Directors; Ms. Huong Tran Kieu Dung, Permanent Vice President; Mr. Dang Tat Thang, Vice Chairman of Bamboo Airways Group and CEO.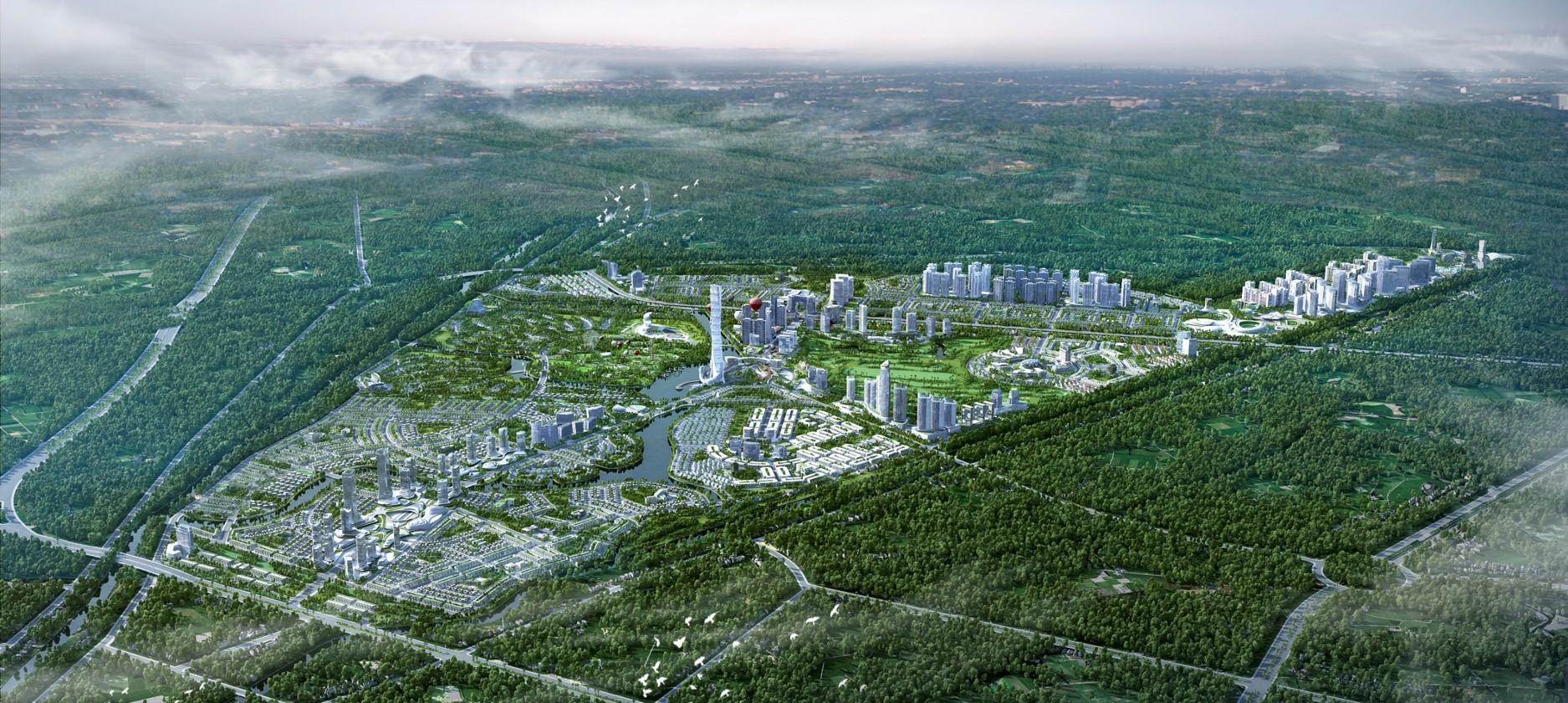 Perspective of a complex urban area of nearly 1,200 hectares proposed by FLC in Binh Chanh
At the event, FLC leaders reported in detail on the investment proposal of Smart Eco City resort urban area in Tan Nhut commune and Binh Loi commune, Binh Chanh district, Ho Chi Minh City, with a scale of 1,154 hectares, total investment of about VND 80,000 billion.
The project research area in the west of Ho Chi Minh City, about 10km from the city center and about 15km from Tan Son Nhat airport, is the gateway to all western provinces, and is also a convenient location to build a complex urban complex for Binh Chanh in particular and Ho Chi Minh City. general.
The project consists of 5 subdivisions: Eco-Urban Area, Creative Urban Area & Science and Technology, Resort & Recreation Urban Area, Service Urban Area, Resettlement and Social Housing, Existing Residential Area and Resettlement.
According to the name Eco Smart City, the goal of the project is to build a green complex in the heart of the city, a modern city developed according to green and sustainable criteria, applying smart technology in management, operation and energy saving. According to FLC's proposal, the green ratio of the whole project will account for over 75%, only the remaining 25% is for construction.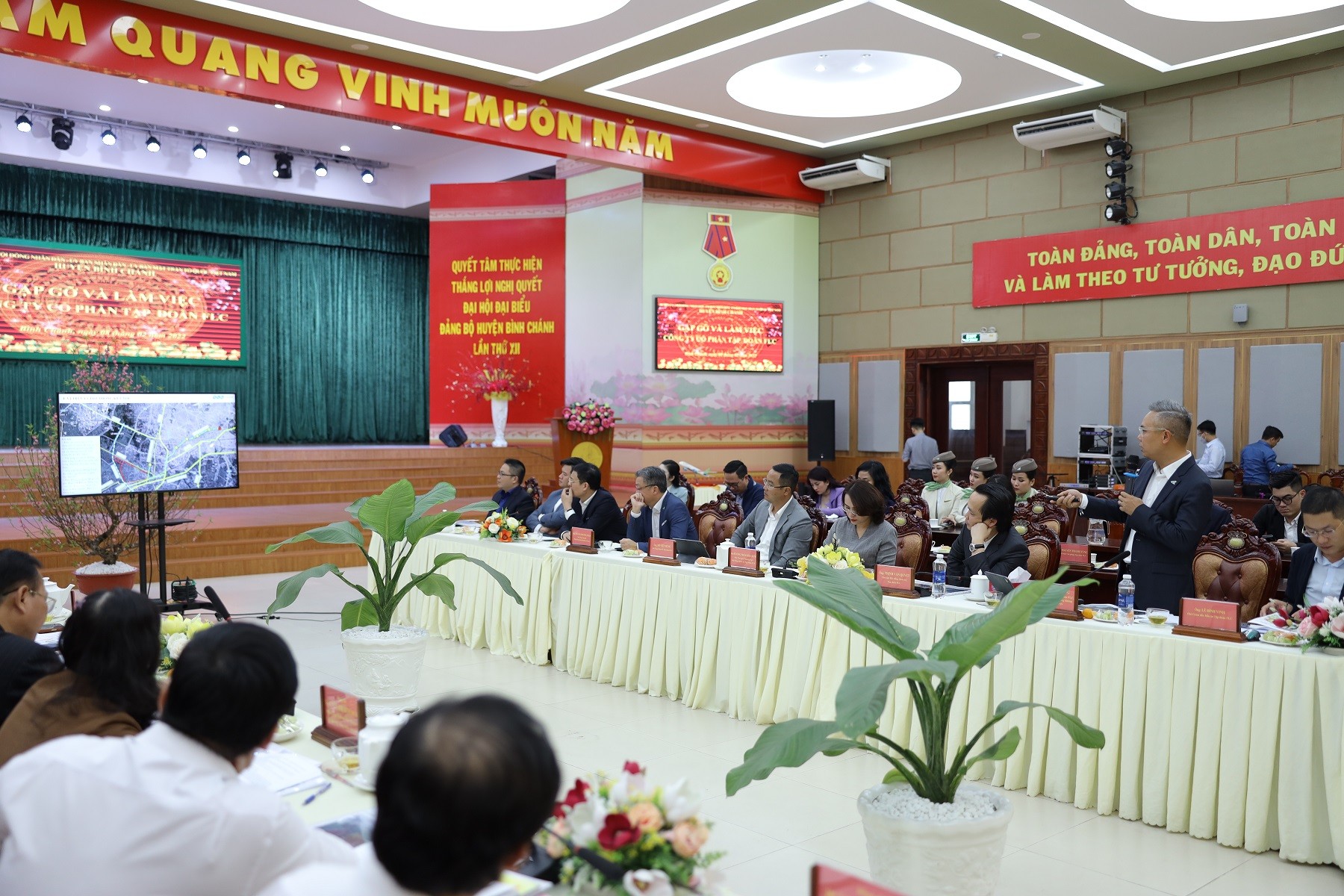 Ong Dang Tat Thang, Vice Chairman of FLC, reported on FLC's nearly 1,200-hectare project proposal in Binh Chanh.
The highlight of the whole project is the 99-storey Landmark tower located at the core of the project, which is expected to become a new iconic building in the west of Ho Chi Minh City.
In addition, many other high-end utility items are also planned such as Disneyland-style theme parks, central parks and air-conditioned lakes, resorts, golf academies, health care areas, shopping malls, international schools ... to create one of the largest resort urban projects in Ho Chi Minh City as well as the southern region.
In addition to the diverse utility system, the project also includes high-rise, low-rise, high-rise and resettlement areas with social and intermediate housing to meet the accommodation needs of about 165,000 - 180,000 people.
Sharing more about the investment plan of the enterprise, FLC Chairman Trinh Van Quyet said binh Chanh district has great potential for socio-economic development. From this inherent advantage, FLC wishes to invest in building a large-scale complex project, with a synchronous strategy to contribute to improving the urban appearance, creating a spilling effect for neighboring communes of Binh Chanh, and contributing to making the entire binh Chanh district become a miniature city, a new highlight of Ho Chi Minh City.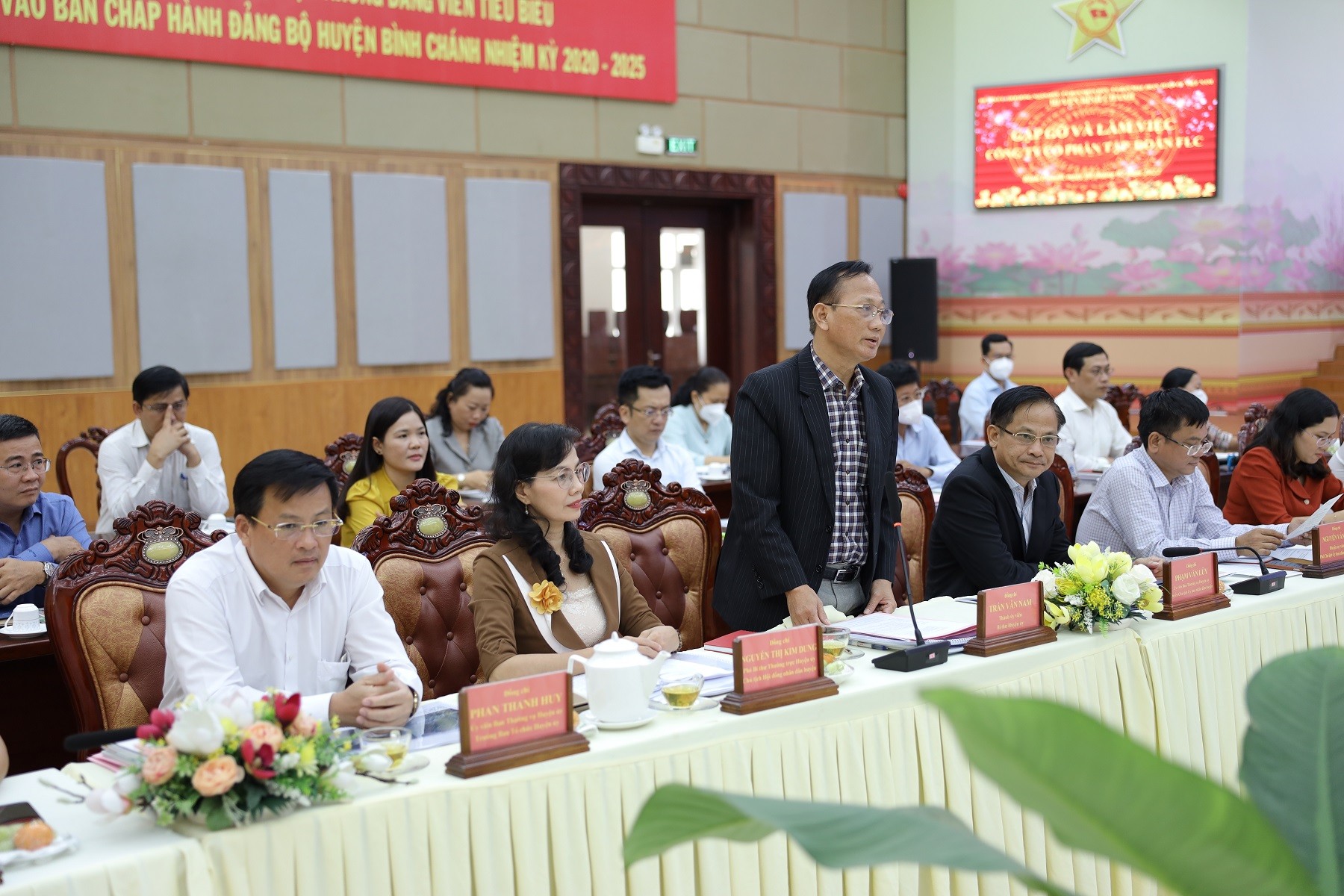 Mr. Tran Van Nam, Member and Secretary of Binh Chanh District Committee, spoke at the event
Appreciating the idea as well as the effectiveness of research proposals from FLC, District Party Secretary Tran Van Nam expects the nearly 1,200-hectare project to become a complex, modern, smart and green urban area. This will be a synchronous whole, linking the whole region as well as linking 6 urban districts of the city, industrial parks, hospitals, schools, traffic,...
"If FLC is the leading bird, many parallel projects will follow, creating development for Binh Chanh district," said Secretary Tran Van Nam, who said Binh Chanh will create maximum conditions in supporting enterprises to promote legal procedures in accordance with regulations, to accelerate FLC's investment process in the area.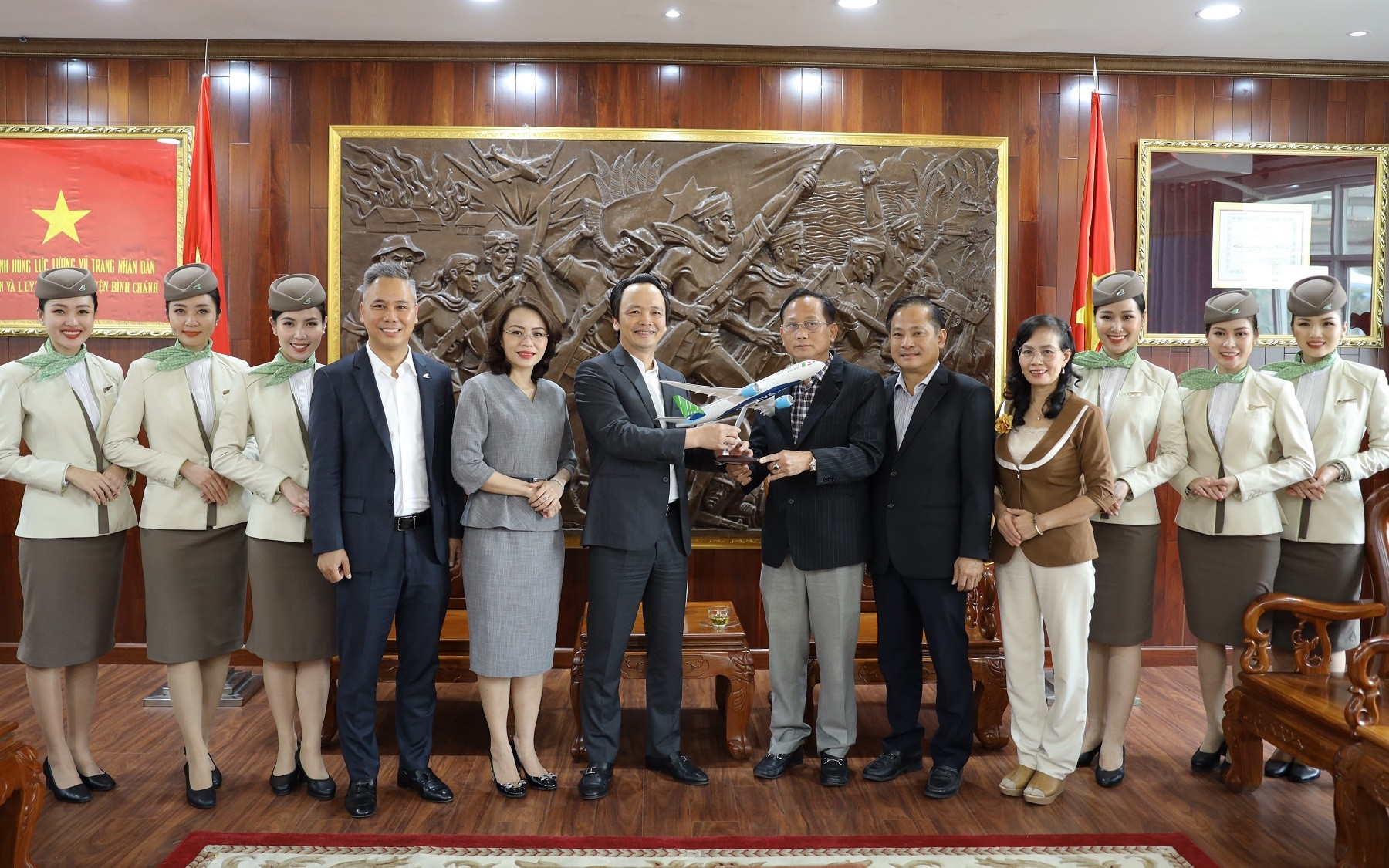 Binh Chanh's leaders want FLC to expedite legal procedures as prescribed, speed up the investment process in the area