THE SHOW QUANG BINH – SYMBOL OF FLC'S NEW GENERATION OF REAL ESTATE
According to the General Department of Tourism, after Vietnam opened tourism activities under new normal conditions from March 15, to create favorable conditions for international tourists to come to Vietnam, the Ministry of Tourism is proposing the Government to allow the application of visa policies for visitors to Vietnam as implemented before 2020.
Along with that, there are comprehensive promotion campaigns on Vietnam tourism such as "Live Fully In Vietnam" in combination with CNN, CNBC ... Continue to be pushed forward. This is a very favorable condition to attract international visitors, creating competitiveness for Vietnam's tourism, including Quang Binh – an emerging destination with many unique heritages that are especially loved by international tourists.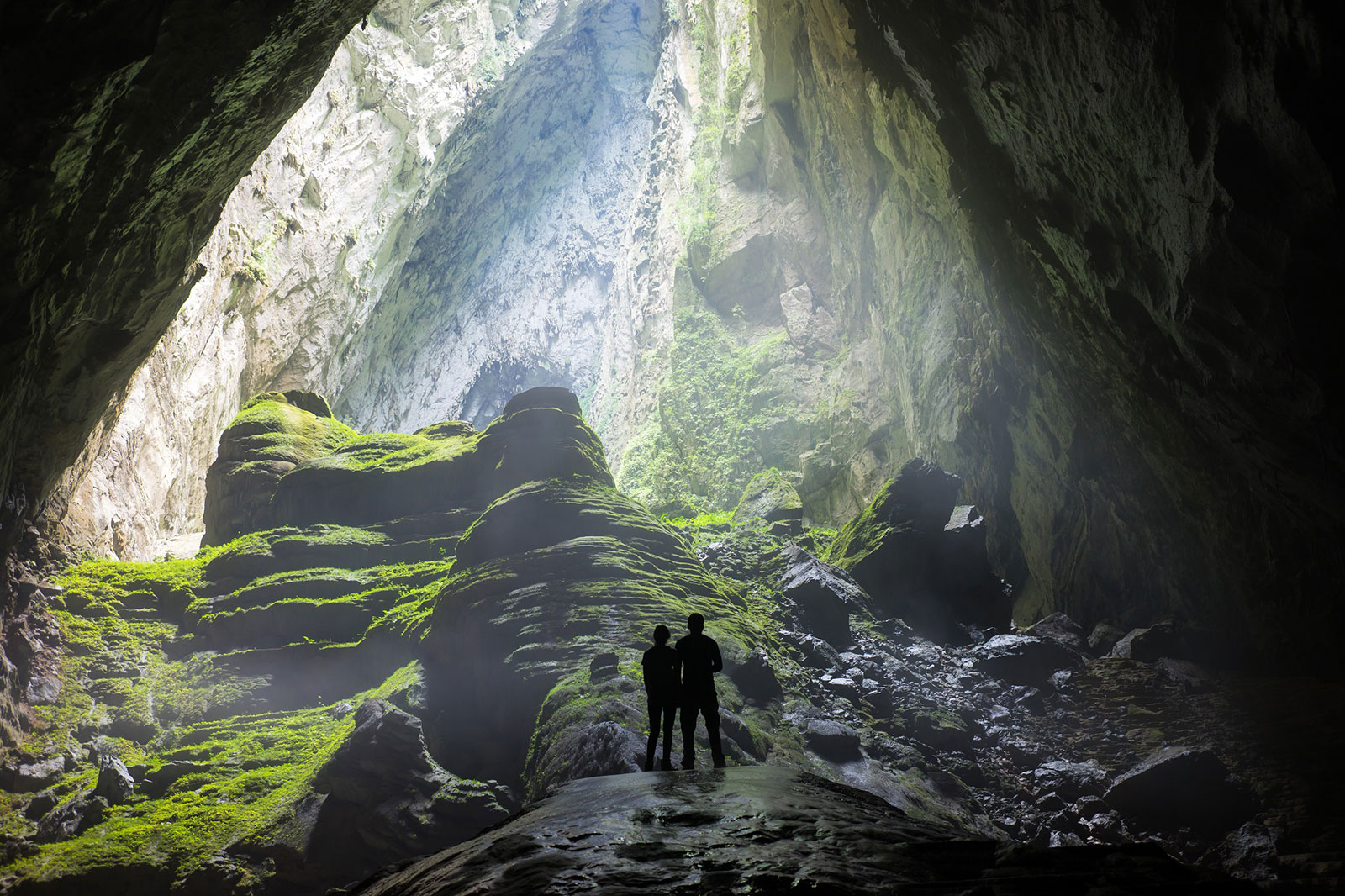 Quang Binh – The 2022 destination of domestic and international tourists.
Promotion opportunities
According to Oxalis Adventure, the operator of the tour "Conquering Son Doong – The largest cave in the world", this attractive tour has been booked in 2022 for the domestic tourism market. Oxalis Adventure has also opened early ticket sales for 2023 and up to 80% of bookings are foreigners.
Along with that, Quang Binh will also develop strong package tourism products, special tourism according to international standards such as golf combined with resorts, exploring experiences, long-term eco-resorts ... so that visitors can stay longer, contributing to overall revenue growth.
In order to effectively exploit the potential of tourism, in 2022, Quang Binh accelerates a series of trillions of infrastructure completion works such as: North-South highway from Ninh Binh to Quang Binh (expected to be completed by the end of 2022), starting construction of new Terminal T2 at Dong Hoi airport to increase capacity to 3 million passengers / year ...
In particular, the railway project connecting Cha Lo border gate in More Khek province (Laos) and Quang Binh province to Vung Ang port (Ha Tinh) is also being promoted by the two governments. When completing this project, Quang Binh will become the first locality of the Central region to have synchronous and modern infrastructure including air, waterways, railways and roads, sea lanes convenient for tourism development and investment attraction.
New experience icon
With the appearance of FLC Quang Binh sea urban area of up to 2,000ha invested by FLC Group, local tourism has the opportunity to develop and connect more widely in 2022 with many key items preparing to be completed on April 30th - May 1st such as: 5-star FLC Grand Hotel Quang Binh, International Convention Center...
It is expected that when it comes into operation, FLC Quang Binh will complement the "cave kingdom" of valuable and attractive tourism products, capable of welcoming and serving millions of visitors each year, fully meeting the increasing demand for entertainment and high-end accommodation in Quang Binh.
This expectation is continuing to be realized by the investor, especially with the launch of a new subdivision called The Show Quang Binh in the near future.
Designed with a free architectural language, a free spirit of living with many unique substances, The Show Quang Binh is expected to pave the way for the concept of resort real estate in the new generation, with the sublimation of experience and emotion, through the unique utility system, different.
According to the project development team, the new subdivision is focused many resources in terms of architecture, design, landscape. to bring customers more than we expect in a conventional resort real estate product.
To do this, one of the special highlights of the project is the smart design with layered structure to create a 360-degree panoramic view of Hai Ninh Sea – an expensive plus point rarely seen in most resort real estate projects today in Vietnam.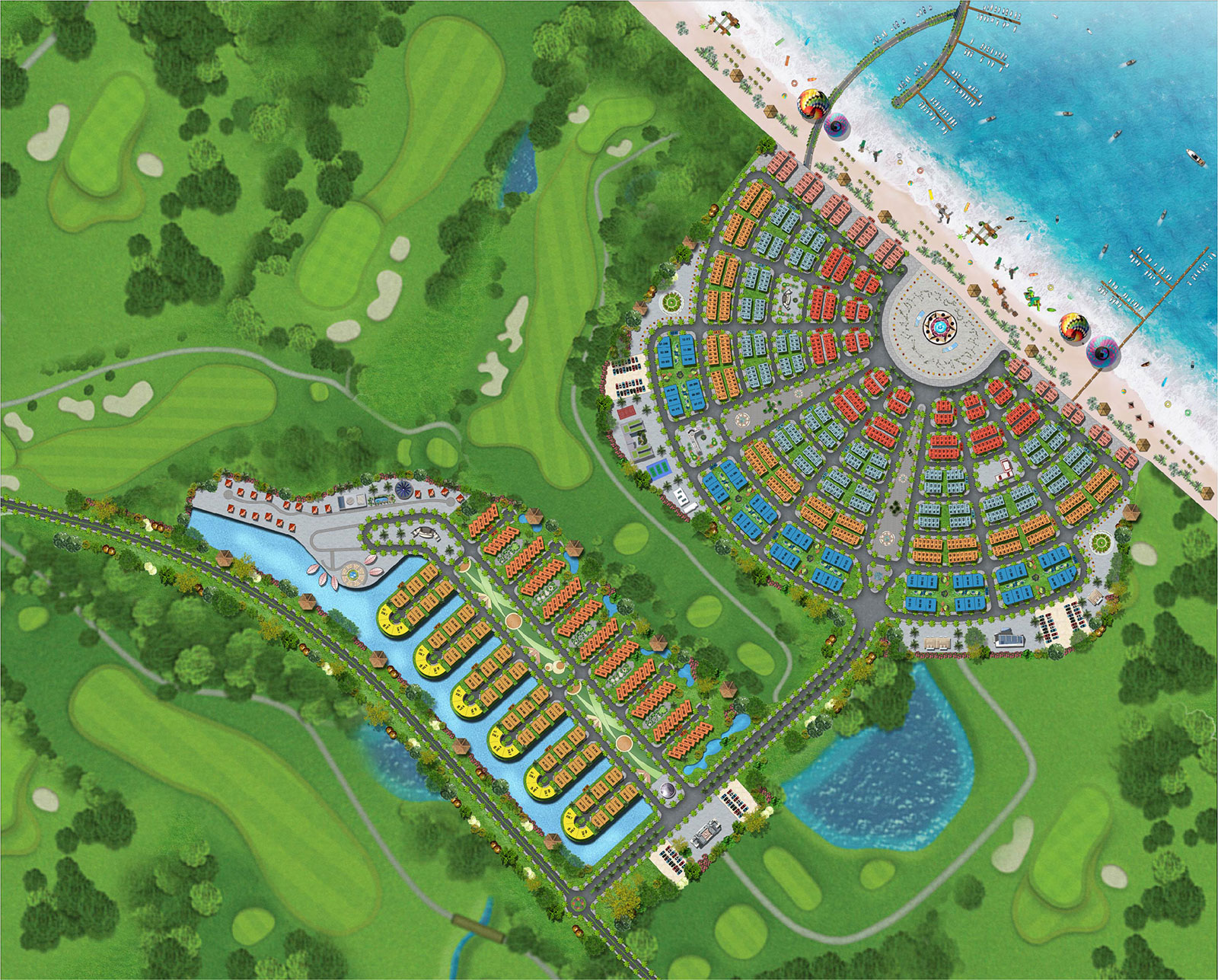 The Quang Binh Show promises to bring many surprises for visitors to experience.
Initially, The Quang Binh Show will be planned as an attractive art "show" on an area of 74.9ha, with 2 subdivisions: Ocean Theater and Ocean Bay.
Ocean Theater division owns the radial planning to form a huge outdoor stage with a unique system of shophouses and mini hotels, forming a vibrant trade rhythm 24/7. 100% of the products at the "ocean theater" are open to the sea, not obscured from the view with the door frames are always sunny and windy.
The remaining piece of the project – Ocean Bay has a different highlight, enriching the unique experience of visitors as it ushers in a new era of wellness living. Ocean Bay is like a perfect door connected to the vast space of the sea through the modern villa, meticulously designed as impressive art performances, towards a perfectly balanced resort life.
Launched in the context of the flourishing of tourism, The Show Quang Binh promises to become a new iconic building, associated with the image of quang Binh tourism modern and flourishing.